This exclusive, soft and unique t-shirt is perfect for summer days or as streetware. Pommern was one of the last Windjammers crossing the world oceans. Today we find Pommern in Mariehamn, Åland, where she reminds us of past times.
The shirt is part of our theme "Pommern Edition".
This specific motif is called "Pommern in Storm".
Coordinates:
60 ° 5'49.92"N 19 ° 55'32.16"E
Material:
95% polyester, 5% elastane (the fabric composition may vary by 1%)
Design by Åland Online and part of our "Åland Islands Collection"
You can read more about Pommern here
SIZE GUIDE
Unisex - T-shirt - Exclusive
Unisex - T-shirt - Exclusive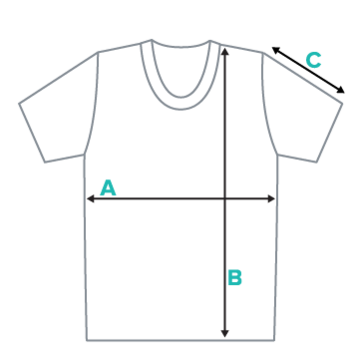 This size guide shows product measurements taken when products are laid flat. Actual product measurements may vary by up to 1" because they're custom-made by hand.